Transforming Autism Workshop: All Access Weekend

Saturday 10/29 & Sunday 10/30 only

How to shift behaviors to calm, social, speech, connection, happy, and experience greater family harmony
Without wasting even more money on therapies, random supplements and doctor's visits that give you little answers, help, support, and true change
Transforming Autism Workshop Replay
How to shift behaviors to calm, social, speech, connection, happy, and experience greater family harmony
Without wasting even more money on therapies, random supplements and doctor's visits that give you little answers, help, support, and true change
Many children with autism:
don't speak or express fully
demonstrate delays
suffer from anxiety
lack social skills
find it difficult to attend or focus
move constantly
experience tummy troubles
lack self-initiation of tasks
have poor sleep
The Transforming Autism Workshop is just for you, with help, and hope – for all of these behaviors and much more.
The Underlying Causes that add
up to what doctors label
as "Autism Spectrum Disorder"
How you can help the brain
by focusing on the gut
How a simple action can shift anger,
meltdowns, tantrums, anxiety
The One KEY insight pediatricians
are missing (because they aren't taught
this in med school)
Diet shifts for picky eaters that get
more nutrients into them
Why speech therapy takes speech only so far and how to get more speech
Simple changes that help with
focus and attention
How a child can come out of his
own world, play with siblings
and join the family
How to reduce anxiety and fears
and increase interactions
The most effective way to get a lethargic
child moving and a hyper one calm
"I was told there was there was nothing we could do to help the autism, and we would just have to accept a lifetime of coping: therapy and medication; eventually, put him in an institution. We were left with no hope. But I knew in my gut something could be done."
"My son is doing well.  When I came upon your program earlier this year, he was undergoing a neuropsychological evaluation, as he struggled so much with hyperactivity, inability to focus, mood swings, uncontrollable episodes of anger, and even some depression.  His mood and his behavior are so much better and he is a happier child overall since starting the Autism Recovery Plan.  He is not having the challenges that he had before.  In fact, when he returned to school last April, he did amazingly well for the remainder of the school year, and without needing his prescribed Ritalin at all."
"From shy, uninvolved, anxious boy to this teacher's report: "Liam has transitioned well into the classroom. He is always attentive and participates in all of our lessons. I have noticed that he has been making friends and has even initiated social situations with his peers. We have a daily greeting that we do and it is nice seeing Liam start to feel comfortable with his friends."
Scientist, Nutritionist, Autism Transformation Expert
And over the last 10+ years I've helped children and families, just like yours, make steady and consistent improvements in their children's behaviors and symptoms we call Autism Spectrum Disorder. 
Join me for this FREE Workshop where I'll tell you WHY THERE IS HOPE, how you can start resolving the most challenging behaviors - and start to see steady improvements in as little as 2 weeks.
Workshop Topics
Make sure to watch them all. Each session has its own topics, discussion points and tips.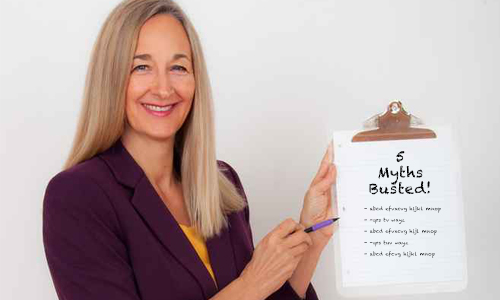 5 Autism Myths Busted – The Real Causes of Autism
Instant Access to this session when you sign up!
It's genetic
The only help available is Applied Behavior Analysis (ABA)
What your child eats has nothing to do with autism
Any alternative to the medical system is nonsense
There's nothing you can do; she will never improve; prepare to have him institutionalized when he's older 💔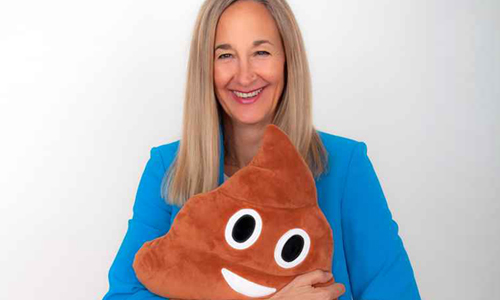 A Better Gut for a Better Brain: Diet, Digestion, Elimination
What diet changes shift 80% of children within a few days
Foods that help and hurt
How to get a picky eater to eat more variety
Elimination and moods – the intimate connection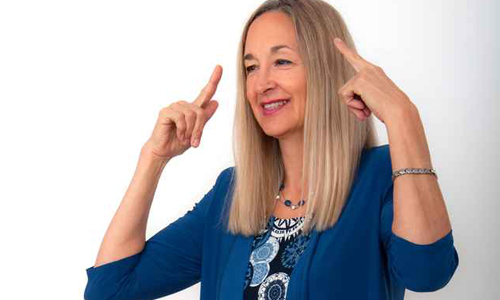 Expand Speech, Attention, Focus & Social Interactions
Why speech therapy can be a band-aid and going deeper to help speech
Helping brain chemicals that helps with focus and attention
The way to becoming social, playing with siblings and having friends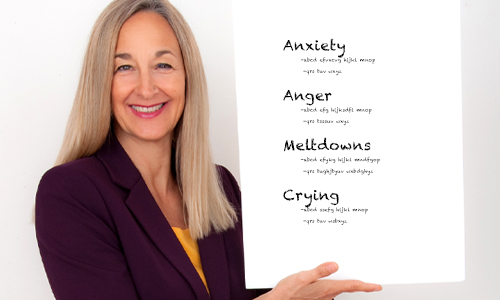 From Meltdowns, Moods and Misery to Calm and Cooperative
Understanding the why of meltdowns
Dismantling anxiety
Help all autism behaviors by 'fertilizing the soil" of the body
If you're committed and ready to see improvements in autism behaviors
and
you're done walking on eggshells…
register now for this the Transforming Autism Workshop, and watch the transformation to
calm

happy

expressive

comfortable

interactive
And eventually the evolution into a happy, independent, social young adult.
What Are You Waiting For? Don't Let Another Day Go by –
Because Childhood Is Precious and Goes by Fast.
Rather than standing by and watching the struggles, continually researching and not knowing what to do, take the actions that result in the ability to speak, sleep, grow, focus, attend, learn and catch up to peer level activities.
Watch for FREE!
Enter Name and Email for the All Access Weekend on 10/29 – 10/30
We hate spam too. Unsubscribe at any time.
Disclaimer: The content on this website and in this workshop is provided for educational purposes only.  It is not intended to give medical advice, diagnosis or treatment and is not a substitute for medical or professional care. We have gathered information here so that you can make an informed decision in partnership with your health care provider.
No statement on this website has been evaluated by the Food and Drug Administration. No product mentioned or described on this site or in this workshop is intended to diagnose, treat, cure or prevent any disease.